MisuMisu2002 Art Nook Under Construction
Hiiii~ omg hey hello!!!!
Here's how you can make bold and italic text.
Here's how you can add an image: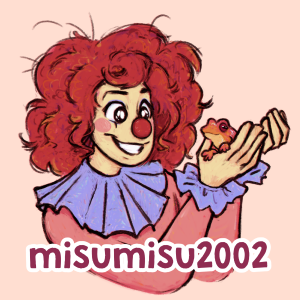 Here's how to make a list:
Blorbo List
Leroy the Clown lol
Aragorn son of Arathorn
Daisuke Jigen
One-Eyed Wally
Egon Spengler
To learn more HTML/CSS, check out these tutorials!